18 Apr

Happy Birthday to the International Court of Justice!

We would be remiss here at Opinio Juris if we did not mark today's 70th anniversary of the opening of the International Court of Justice on 18 April 1946 at the Peace Palace in The Hague.  I have been fairly critical of the ICJ over the years. Way back in 2005, I complained about the ICJ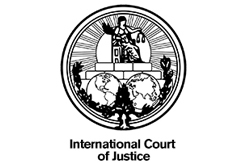 's molasses-like deliberations.  (I also inadvertently declared an ICJ member dead when he was (and still is) very much alive.)  But I do think the ICJ is an important and interesting participant in the development of international law, even if it is not as important as it would like to be.
Having said all that, the ICJ is an ongoing experiment in the use of permanent international judicial institutions to resolve state-to-state disputes, and it has had its fair share of successes over the years.  So let's take today and celebrate its 70th birthday by viewing films from its opening day and interviews with its current registrar.  We can save our grousing for tomorrow and other days.
Topics
Courts & Tribunals, Featured, Organizations