Opinio Juris' Readers' Survey – June/July 2012
Unless you have just started reading Opinio Juris or have been on a field trip in North Korea, you will have noticed that we recently held our first Readers' Survey. We are very grateful to all 274 respondents who took the time to complete our questionnaire. Many also entered their name in the sweepstakes for the $100 Amazon voucher. We are pleased to announce that the winner is Antonino Cutrupi, who is a trainee lawyer in Italy.
The responses have given us a lot of information to digest, some of it surprising, some of it less so. We will certainly take your comments into account when deciding on future directions for Opinio Juris, and thank all of you for your valuable and honest feedback!
For those of who are interested to learn more about our readers, more details are included after the jump.
If our survey respondents are anything to go by, we have a young audience with 42% under 30 and another 31% under 40. Our audience is also male-dominated (70%).
Given the age spread, it is not surprising that a large portion of our respondents are students. Maybe they were most tempted by chance to win the Amazon voucher? Other professional categories that are well represented were faculty members and government attorneys.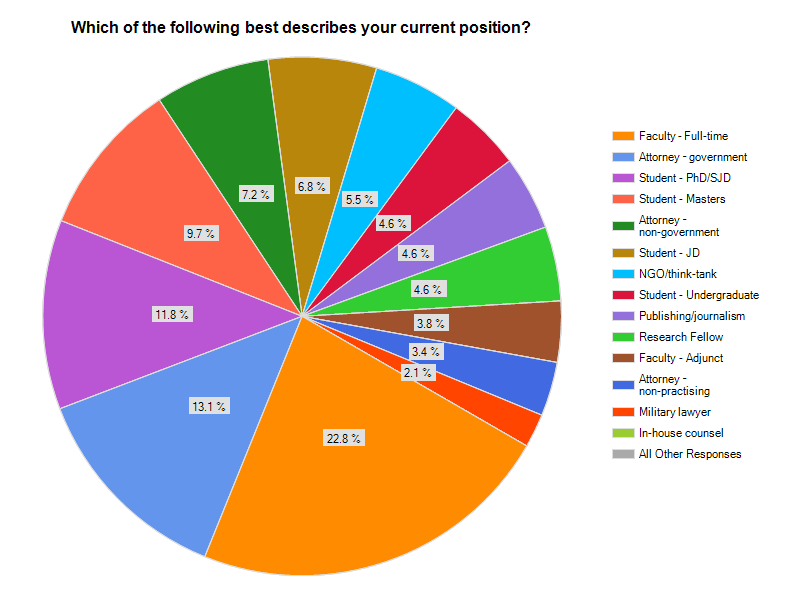 Our respondents specialize mostly in general public international law, human rights, international humanitarian law and international criminal law. That said, a not inconsiderable number of respondents specialize in international relations, UN and international organizations, and in international legal theory.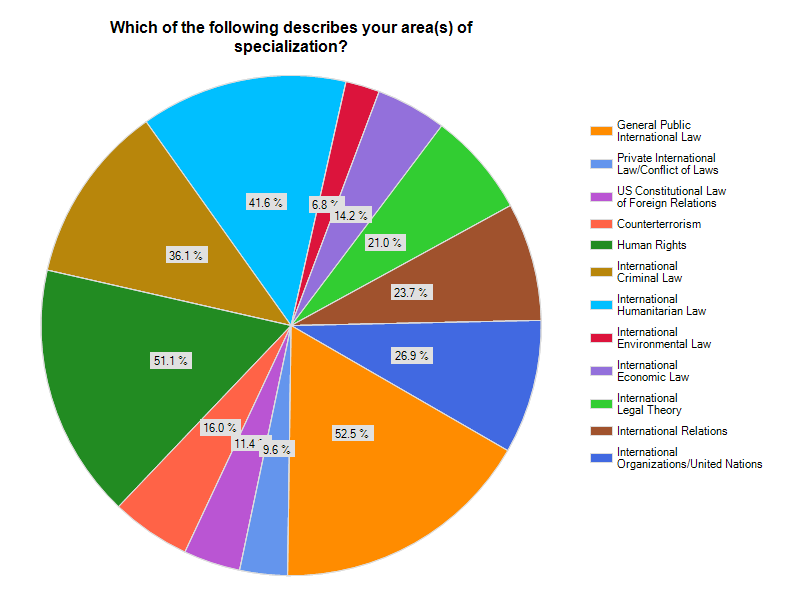 58% of respondents live outside the US, with Australia, the Netherlands and the UK as the main countries represented.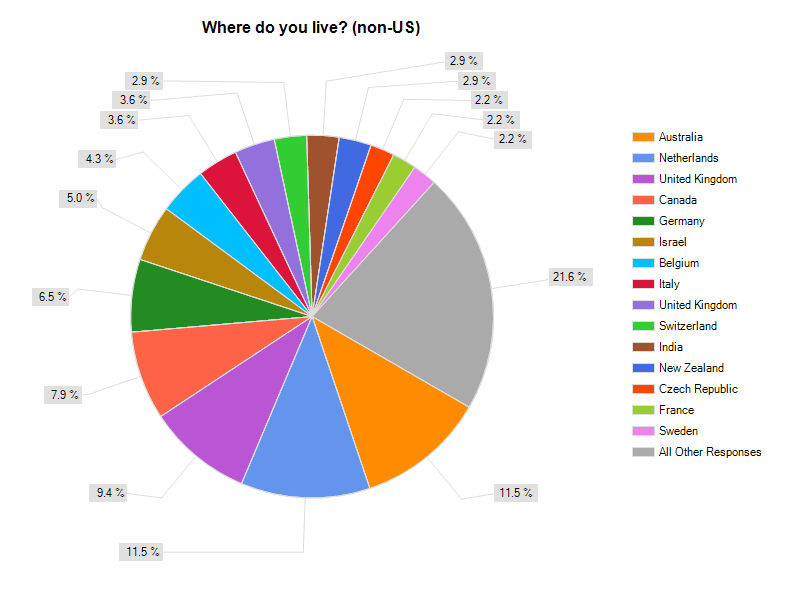 Within the US, a third of respondents live in DC, Maryland or Virginia.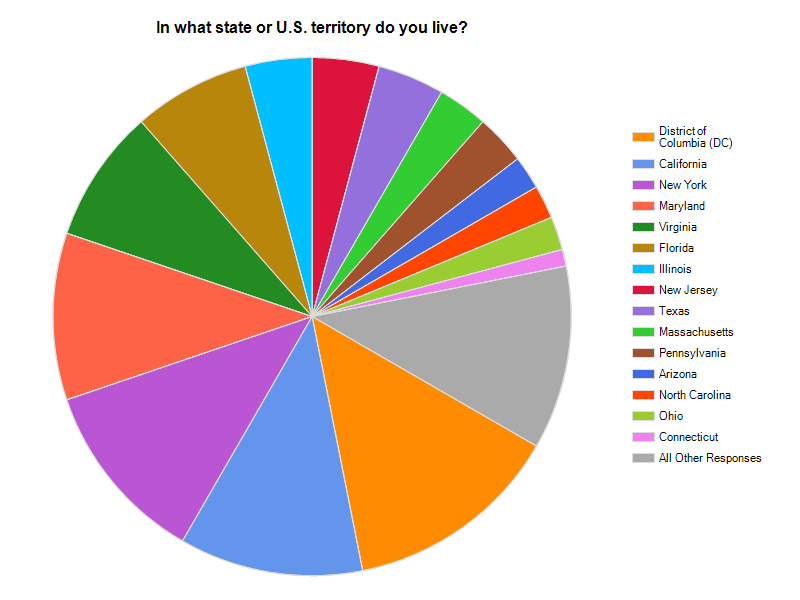 64% of respondents are native English speakers. As one would expect from an international law blog, our readers are polyglots with many also speaking French, Spanish or German. Many respondents indicated that they speak Dutch, which reflects our relatively large readership in the Netherlands and Belgium.
All in all, these results suggest a broad readership and we hope to be able to continue to provide you with your daily dose of international law news and analysis in the future.
http://opiniojuris.org/2012/07/23/opinio-juris-readers-survey-junejuly-2012/