Taming Globalization Book Tour Kicks Off in NYC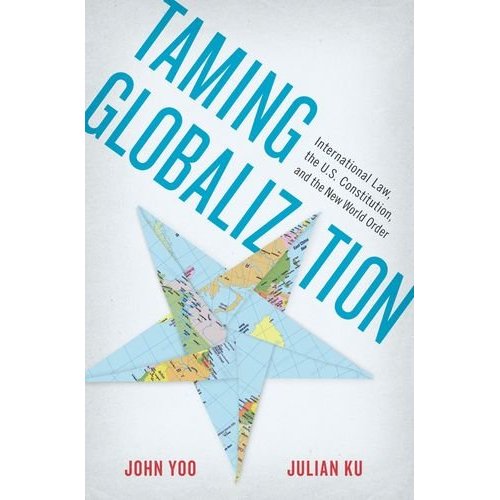 John Yoo and I will be discussing our new book, Taming Globalization, tomorrow night, Wednesday, March 28, 2012 from 6-8 p.m., at the The New York Athletic Club, 180 Central Park South New York, New York in an event hosted by the Federalist Society.  Anyone who is interested is welcome to attend!
For those of you on Long Island (and I know there must be at least a couple out there) we are holding a similar event at Hofstra Law School, Room 308 on Thursday, March 29 from 6-8 p.m.
http://opiniojuris.org/2012/03/27/taming-globalization-book-tour-kicks-off-in-new-york/
One Response
Trackbacks and Pingbacks
There are no trackbacks or pingbacks associated with this post at this time.