Obama in a (Global) Landslide!
Last month, I mentioned that a BBC survey found nearly global support for Obama over McCain.  Now check out this "global electoral college" map put together by the editors of The Economist, Sarah Palin's favorite magazine: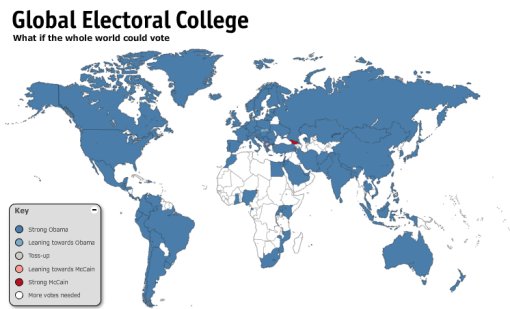 The lonely red country is, not suprisingly, Georgia.  And the only pink country appears to be Macedonia.
Hat-Tip: FP Passport.
http://opiniojuris.org/2008/10/07/obama-in-a-global-landslide/
4 Responses
Trackbacks and Pingbacks
There are no trackbacks or pingbacks associated with this post at this time.