Can You Guess The Accent?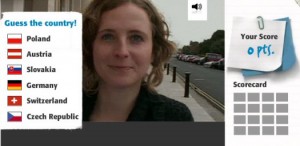 The Language Trainers Group has a great new on-line game: trying to guess what country 16 people with different accents are from.  It's called, not surprisingly, Can You Guess Where My Accent Is From? I scored a 28 — a full 10 points higher than Blake Hounsell, who tipped me off to the game at FP Blog.
And yes, I could tell the difference between a Brit, a Kiwi, an Aussie, and a South African.  Seems I've learned something in my two years in the southern hemisphere…
http://opiniojuris.org/2008/08/20/can-you-guess-the-accent/
4 Responses
Trackbacks and Pingbacks
There are no trackbacks or pingbacks associated with this post at this time.