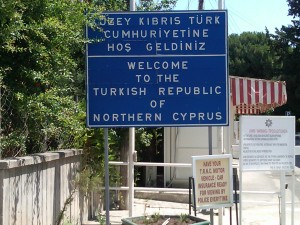 The Open Society Foundations, the Global Political Trends Center (GPoT) of the Istanbul Kultur University in collaboration with Moldova's Foreign Policy Association and the East East Beyond Borders  Program of the Soros Foundation-Moldova recently completed a project comparing and contrasting the separatist conflicts over Northern Cyprus and Transnistria. The project team included policy experts from Turkey, Cyprus, Greece, Moldova, and me. My focus was on the international legal issues and I contributed a chapter focusing on Moldova. (Long-time readers of this blog may have read my analyses–such as this post–concerning the Transnistrian conflict.)
In preparation of the report, we met in June 2012 in Istanbul and in Northern Cyprus with policy experts and representatives of various parties. In September 2012 we reconvened and had meetings and interviews in Chisinau (Moldova's capital) and in Transnistria.
The final report, Managing Intractable Conflicts: Lessons from Moldova and Cyprus, was recently published by GPoT and is available as a .pdf via this link.