Gandhi Wants You to Support Militarism!
Oh for the love of God: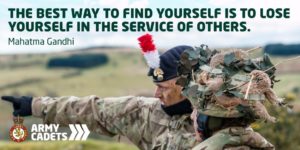 Yes, I'm sure Gandhi would have wanted kids to enlist in a youth organization sponsored by the military of the country that colonized India, murdered tens of thousands of Indians, and adopted policies that starved millions of Indians to death.
http://opiniojuris.org/2016/12/11/ghandi-wants-you-to-enlist-in-the-british-army/
2 Responses
Trackbacks and Pingbacks
There are no trackbacks or pingbacks associated with this post at this time.