ICC and Palestine Event at George Mason
The event at George Mason University on the ICC and Palestine is today. Here, again, is the flyer: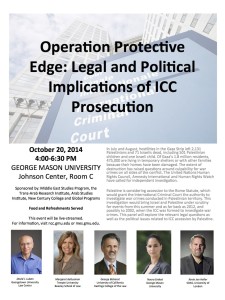 If you cannot attend, the live-stream link is here.
http://opiniojuris.org/2014/10/20/icc-palestine-event-george-mason/
One Response
Trackbacks and Pingbacks
There are no trackbacks or pingbacks associated with this post at this time.