Who Needs the Law of the Sea Convention? U.S. Signs Maritime Boundary Agreement With Kiribati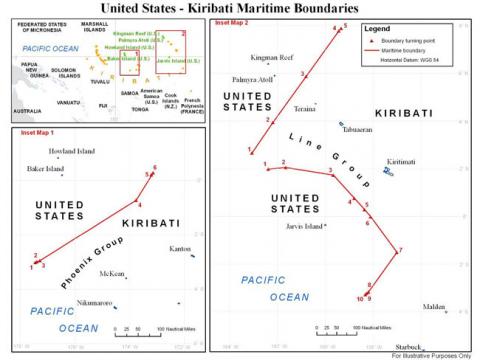 OK, I have to admit I was not familiar with the Pacific Island nation of Kiribati before reading this article, but I was heartened to learn that the U.S. signed a maritime boundary treaty with it on Friday.  Sometimes supporters of U.S. ratification suggest that it would be almost impossible to work with Law of the Sea signatories like Kiribati if the U.S. doesn't join, but this actually doesn't apply to most maritime boundaries.  Put another way, joining the Law of the Sea Convention won't make it easier to resolve ongoing maritime disputes with, say, Canada. That remains the hard work of diplomacy, and negotiations.  Glad we have the ol' Kiribati border settled though.  (Amusingly, the article notes that US government aid actually helped fund Kiribati's legal and negotiating team. We paid their lawyers as well as ours!  Maybe we could try that with Canada!).
http://opiniojuris.org/2013/09/09/needs-law-sea-convention-u-s-signs-maritime-boundary-agreement-kiribati/
2 Responses
Trackbacks and Pingbacks
There are no trackbacks or pingbacks associated with this post at this time.