20 Jul

Are Democracies Less Corrupt? The Answer May Surprise You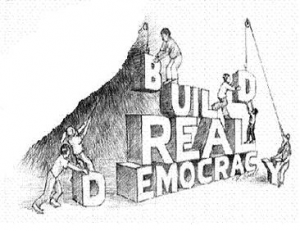 As part of my research on international corruption in a forthcoming article in the Ohio State Law Journal, I came across some interesting studies on the relationship between corruption and democracies. One would think that democratic regimes are less corrupt than autocratic regimes because in democracies public officials are subject to political accountability. But the evidence suggests otherwise. Empirical research confirms that the relationship between corruption and democracy is nonlinear. Only countries that are fully institutionalized democracies consistently rank well on Transparency International's Corruption Perception Index scores. There is no measurable improvement in corruption rankings between mixed political regimes and partial democracies. Moreover, in many cases institutionalized autocracies have better corruption scores than partial democracies.
As one study noted, "corruption is likely to be slightly lower in dictatorships than in countries that have partially democratized. But with more complete democratization … countries experience much lower levels of corruption."
Another study found that "[h]ow well any government functions simply hinges on how good citizens are at making their politicians accountable for their actions…. [I]t is only when citizens effectively discipline policymakers to serve them that public goods are delivered in an efficient manner and corruption is curtailed." This requires not simply free and fair elections, but also informed citizens capable of curbing corruption.
Of course, fully-fledged democracies do not spring forth overnight. Studies indicate that a "long period of period of exposure to democracy lowers corruption." It is common for countries in transition toward democracy to experience a growing problem with corruption. But in the battle against corruption, patience is a virtue. As one study put it, the "[g]reatest rewards (in the form of a clean and transparent state) [a]re granted to countries that [a]re able not only to realize but also to maintain the strongest and healthiest democratic institutions."
In short, lukewarm democracies are not effective at combating corruption, and often do a worse job at it than tin-pot dictators. Only when democracy has fully flowered is there a strong positive correlation between a democratic form of government and low-levels of perceived corruption. The good news is that fully-fledged, well-established democracies are the cleanest governments on earth.
Topics
Trade & Economic Law