18 Nov

Corruption in My Own Backyard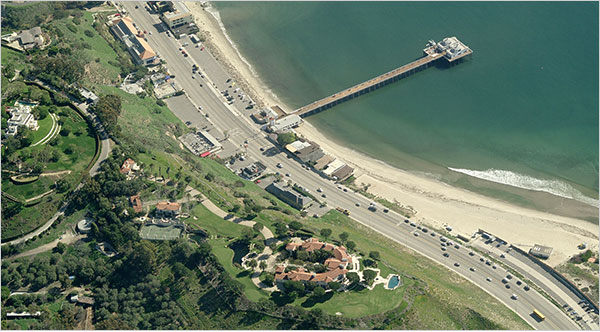 This story from the New York Times about the corruption of Teodoro Obiang certainly hits close to home. His $35 million dollar estate in Malibu is just down the hill from Pepperdine.
Several times a year, Teodoro Nguema Obiang arrives at the doorstep of the United States from his home in Equatorial Guinea, on his way to his $35 million estate in Malibu, Calif., his fleet of luxury cars, his speedboats and private jet. And he is always let into the country. The nation's doors are open to Mr. Obiang, the forest and agriculture minister of Equatorial Guinea and the son of its president, even though federal law enforcement officials believe that "most if not all" of his wealth comes from corruption related to the extensive oil and gas reserves discovered more than a decade and a half ago off the coast of his tiny West African country. And they are open despite a federal law and a presidential proclamation that prohibit corrupt foreign officials and their families from receiving American visas. The measures require only credible evidence of corruption, not a conviction of it.
Transparency International ranks Equatorial Guinea as one of the most corrupt countries in the world, with only seven countries ranking below it in the 2009 Corruption Perception Index. According to my friend Professor Robert Williams, the resident expert on Obiang's corruption, Equatorial Guinea also has one of widest gaps in the world between GDP and HDI. With its wealth of natural resources, Equatorial Guinea has one of the highest GDP's in the world, ranked 29th, just above the United Kingdom, Germany, Japan, and France. But the country is ranked well below the median on the Human Development Index, 118 out of 182 countries. As discussed here, it also is ranked extremely low on the poverty index, the gender disparity index, the life mortality index, among many other issues.
In short, the average citizen of Equatorial Guinea has a miserable life compared to what he or she could have with the country's bounty of natural resources. Meanwhile, if the tabloids are correct, my neighbor Teodoro Obiang is hanging out in Malibu at his multi-million dollar hilltop estate overlooking the Pacific Ocean, driving Bentleys and Lamborghinis, and jetting off in his $34 million dollar Gulfstream V to his other homes in Cape Town, Buenos Aires and Paris.
My question is what could be done to address Obiang's corruption? Go after corporate corruption with Equatorial Guinea under the FCPA and the OECD Convention? Pursue Obiang through litigation as the plaintiffs did with Ferdinand Marcos? Pressure the Obama Administration to take human rights seriously and revoke Obiang's visa? Other ideas?
Topics
Africa, International Human Rights Law, North America